What's new in Hub discussions?
Last Fall, Hub Premium customers were equipped with a new capability called discussions that allows for threaded conversations within teams around content items shared on their Hub sites. Since the release, Hub customers have adopted discussions to fit seamlessly into their existing workflows – to streamline the process of collaborating and communicating with their stakeholders.
To enhance the experience of starting, participating and managing a discussion, we have worked on and released several enhancements since launch and here is a quick review of the same.
Enhancements to geography workflow
With our new updates to the geography workflow, we have made the overall experience more intuitive.
For adding a location to the post/reply, you now have options to select an existing location and drop a point, line or polygon.
To further optimize the experience, we added a feature where users will now see a highlighted map outline with a header specifying the action you are currently undertaking i.e. Adding Locations
Once you have selected the location, you will see options to location add to post, edit or delete your current selection. Giving you more control and peace of mind, before your selection is posted.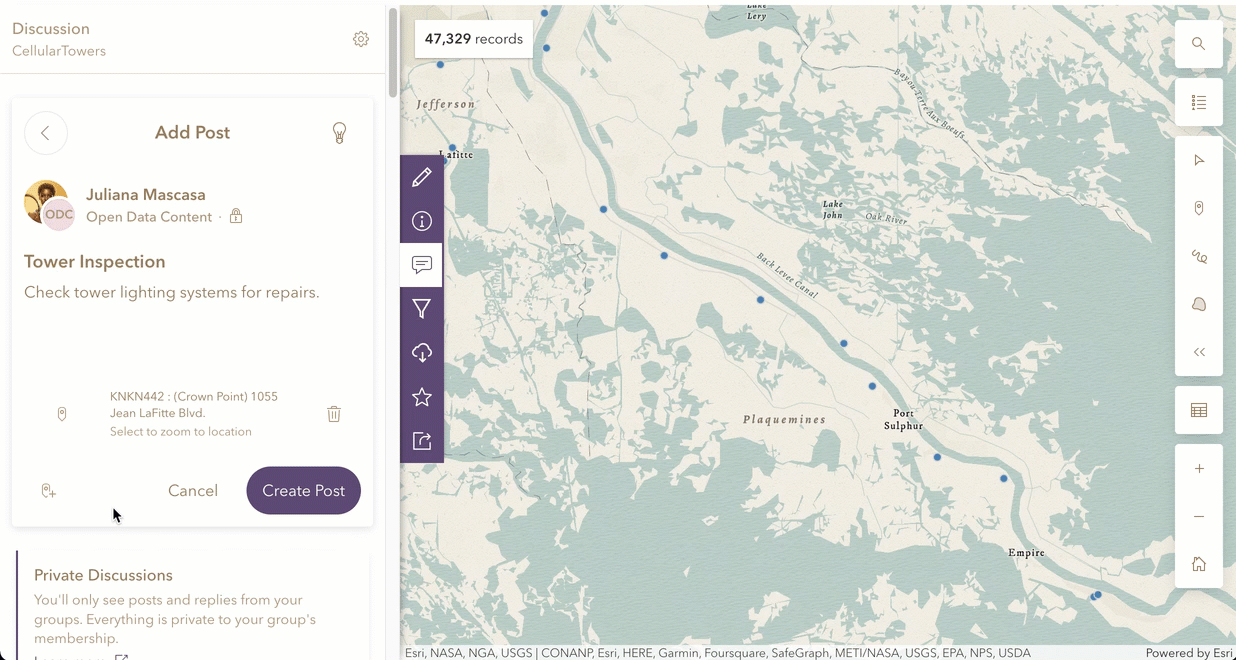 New tools for community participation- Reactions
Participants in a discussion now have a fun way to contribute to the conversations – using reactions. Reactions are easy, out-of-box tools that you can use to share your opinions on a comment shared with your team. We have curated a list of 25 reactions to choose from- including our favourite- the map!
Reactions offer a lightweight way for a participant to express their opinions and sentiments.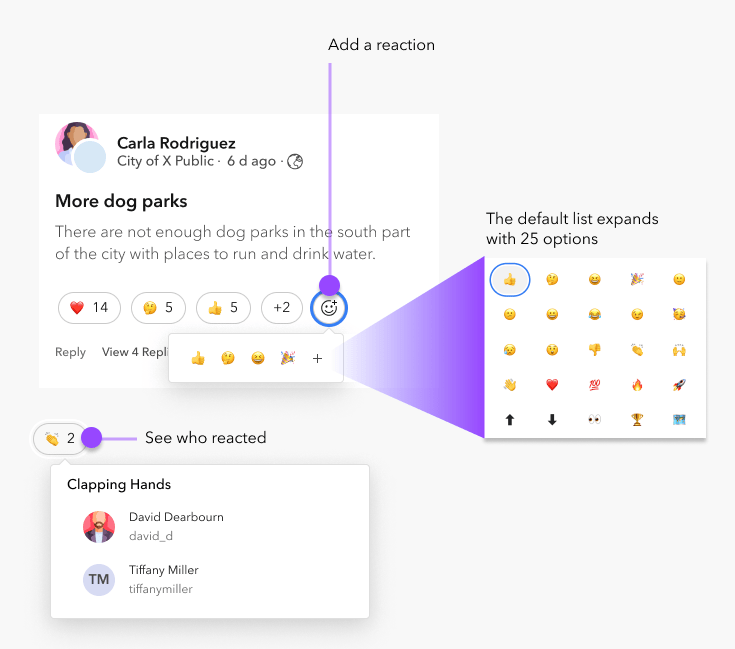 Moderation tool to hide/show comments
To keep discussions fun, inclusive and safe, Org Admins and Group Owners will now have the ability to moderate the content that is being posted. They can review the posts and comments and if there's any content that is inappropriate, it can be hidden from public view.
Alternatively, any hidden comments can be reverted back to their original status as well.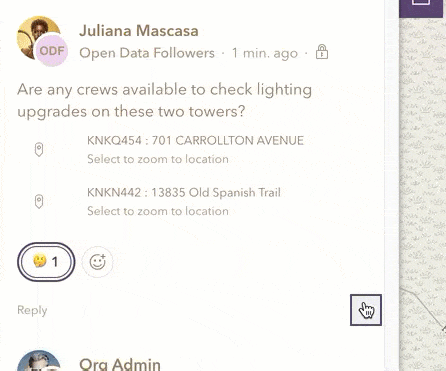 What's next?
As we continue to deliver enhancements to current discussions capability, we are also working on introducing a new format of public discussions that facilitates the collection of ideas, feedback and inputs from the community called Idea Boards.
Learn more about Idea Boards and follow Changelog to stay updated on what's latest in the product.