ENVI and ENVI Connect: A Game-Changing Combination
In the rapidly evolving field of remote sensing, the integration of sophisticated technology is essential for optimizing insights and making decisions. Among the most significant advancements in this area is the combination of ENVI® and ENVI Connect.
ENVI is the industry standard desktop software for processing and analyzing geospatial imagery. It's widely used across industries and enables users to create custom workflows, develop algorithms, and extract information from all types of geospatial data.
ENVI Connect, on the other hand, is a lightweight web application built for collaboration that lets users quickly discover, visualize, and extract information from geospatial data as well as generate products. It requires minimal training and users don't need a remote sensing background to derive actionable information.
However, it is the combination of ENVI and ENVI Connect that really changes things.
Democratizing The Power of Imagery to Solve Problems
The integration of ENVI and ENVI Connect enables experts and non-experts to collaboratively and efficiently use imagery to solve problems. Subject matter experts can create image processing workflows in ENVI and deploy them to ENVI Connect. Anyone with access to ENVI Connect can access and run them with the click of a button. Everyone in the chain can see each other's work, perform QA, and add annotations.
Traditional remote sensing analysis requires knowledge of the craft and training with the technology. Using ENVI Connect requires very little if any training, allowing users to get up and running and support organizational objectives in a matter of minutes.

Subject matter experts can publish imagery products or image processing workflows to ENVI Connect. Others can then perform analysis and QA/QC and make decisions.
In addition to deploying an image processing workflow to ENVI Connect, subject matter experts can also choose to publish imagery products into ENVI Connect for others to view, analyze using pre-built literal or non-literal tools, and/or annotate without needing a desktop license, making collaboration and data sharing easy for remote users.
By combining the powerful remote sensing capabilities in ENVI with the accessibility of ENVI Connect, organizations can bring image science to non-imagery experts without the need for training. This breaks down barriers, prevents silos, and enables teams to produce more effective results.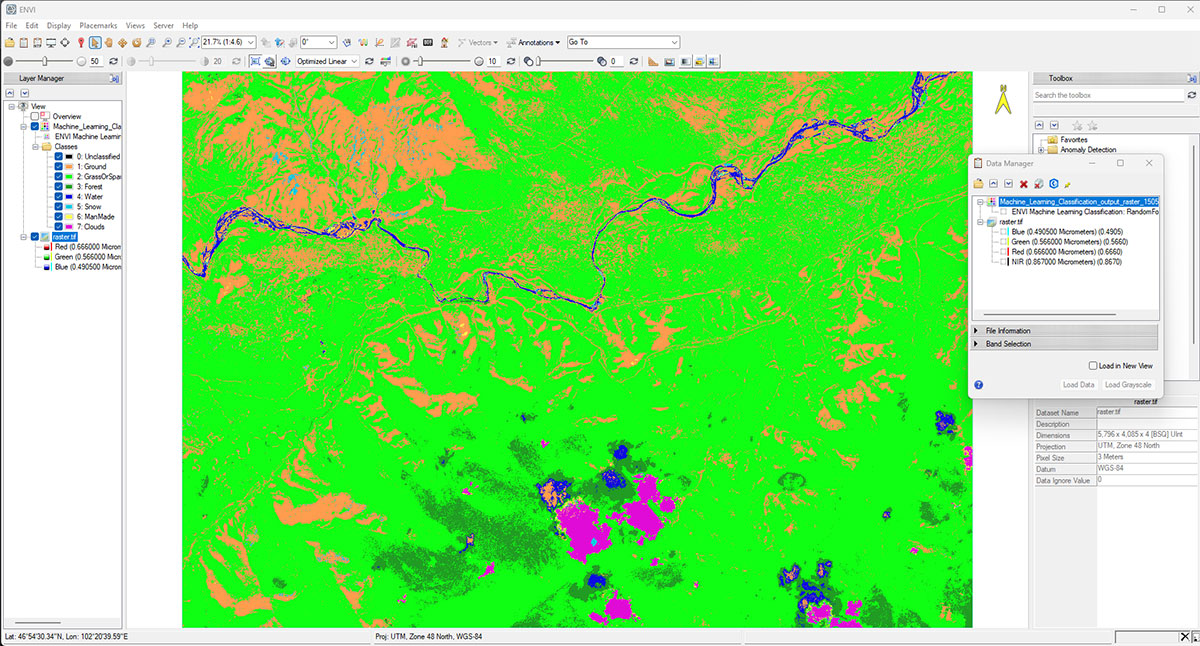 A machine-learning landcover classification algorithm was created on the ENVI desktop.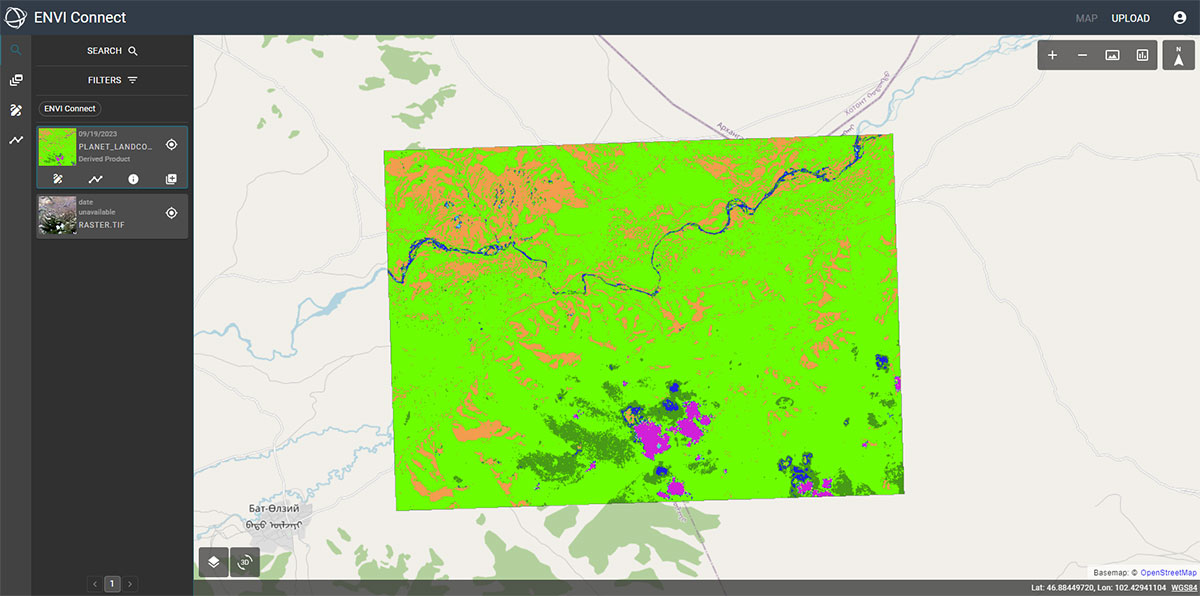 The results from running the algorithm in ENVI Connect.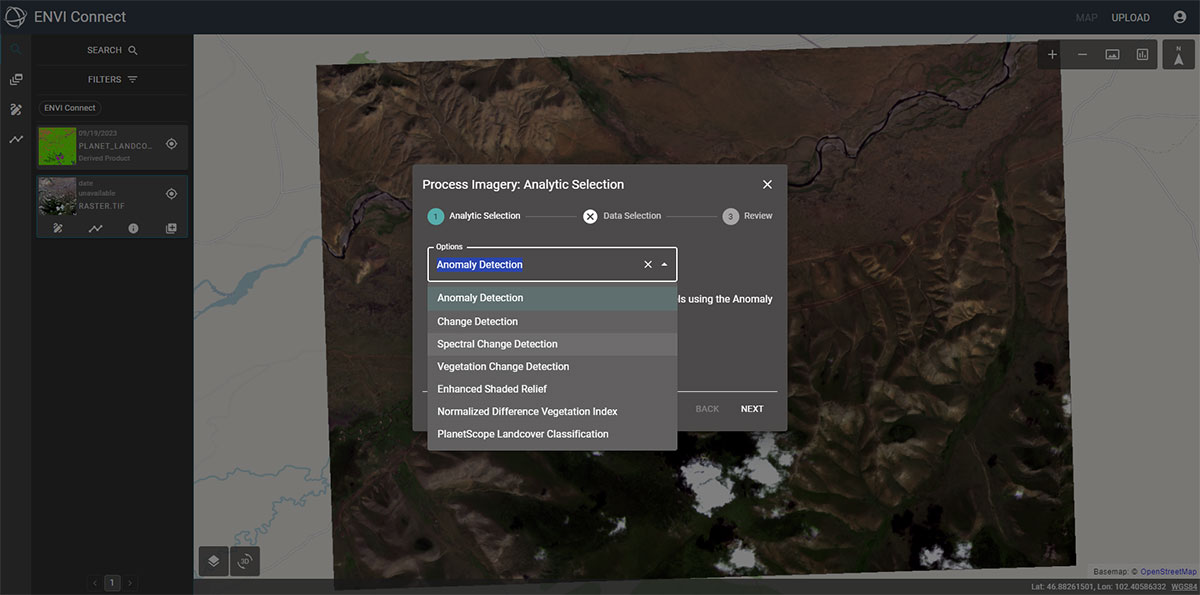 The analytics selection dialog which is as easy as "pick your data, pick your analytics, hot go".
Conclusion
The collaboration of ENVI and ENVI Connect is more than just a technological advancement – it's a transformative approach that extends the benefits of geospatial imagery across the enterprise. This combination democratizes remote sensing, facilitates better decision-making, enhances collaboration, and unlocks new possibilities for businesses and organizations.